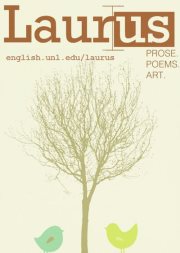 Attend as many of the events listed below as you can, get your activity card stamped by a Laurus editor, and submit it to Mike Page in Andrews by Friday, November 16th. Activity cards will be available on the Laurus Facebook page or in the English Department Office in Andrews. Those with the most stamps on their activity card will be eligible for one of ten A Novel Idea Bookstore gift cards!

The Challenges:

Monday, November 12th at 7:00pm – attend the open mic night at Crescent Moon in the Haymarket and support starving artists. You can even read your own writing.

Tuesday, November 13th at 5:30pm – go to the Literary League Princess Bride movie and book talk in Andrews 120.


Wednesday, November 14th between 10:30am and 2:00pm – drop by the Laurus booth and talk to an editor on the first floor of Andrews.

Thursday, November 15th at 7:30pm – listen to visiting writer, Charlene Spearan at Indigo Bridge bookstore.

Have your literary work reviewed by the Writing Center (appointments are encouraged).

Visit A Novel Idea bookstore any day of that week and Cinnamon will stamp your card. (Browse their shelves while you're at it – there are some great reads!)

Post a poem or an excerpt of one of your short stories on the Laurus Facebook (https://www.facebook.com/laurusmag/) and share it with your friends!
More details at: https://www.facebook.com/events/417164745017743/