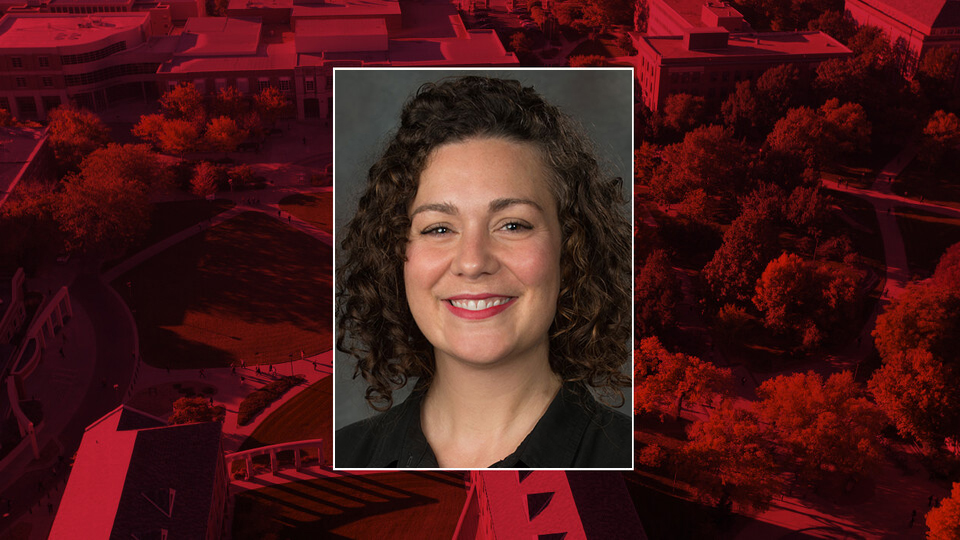 Informed learning poses that learning to use information is a key element of learning course and disciplinary content. To prepare students to learn and succeed in a dynamic information environment, teachers can intentionally build into their course designs opportunities for students to reflect on how they use information to learn.

Trying to create a sustainable and scalable method of information literacy integrated within academic disciplines was the purpose of a three-year Institute of Museum and Library Services grant funded project. Catherine Fraser Riehle, associate professor in University Libraries, was invited to collaborate on the project by Clarence Maybee of Purdue University, who was the primary investigator on the Laura Bush 21st Century Librarian Program project grant in 2019-2022. Other collaborators included Michael Flierl from Ohio State, and Maribeth Slebodnik from the University of Arizona.

Riehle was passionate about working on the "Academic Librarian Curriculum Developers: Building Capacity to Integrate Information Literacy across the University" project because it provided an opportunity to explore and tackle a challenge with local and non-local collaborators who are passionate about teaching, learning, and information literacy.

"This project brings together a few things I'm excited about – research, instructor/librarian collaborations, and teacher and professional development," said Riehle.

The ALCD project funded pairs of instructors from diverse disciplines and academic librarians to collaboratively design and assess the outcomes of classroom projects that engage students with information in new ways to learn course content, using an informed learning design model.

"Addressing how to use information, while learning about the disciplinary content in the course, is the best way according to the informed learning model," said Riehle. "With this model, information literacy is not about mastering a set of de-contextualized information skills. Instead, we build upon learners' previous experiences relevant to information and emphasize information practices and skills directly relevant to the course and discipline."

A call for librarians and instructors went out at each of the universities involved in the ALCD project. UNL participants included:


James Checco and Kiyomi Deards worked together to help organic chemistry students become proficient at finding and understanding primary scientific literature.

Rose Holz and Toni Anaya worked together to have students carry out a research project related to women, gender, and/or sexuality using interdisciplinary methods of analysis.

Danni Gilbert and Anita Breckbill worked together with music education student teachers to help them design and conduct an action research study.

Jemalyn Griffin and Signe Boudreau worked together to have students identify a brand campaign or social/political movement and analyze the overall impact of social media through an in-depth content analysis.

Prabhakar Shrestha and Erica DeFrain worked together to raise student awareness about climate change issues and to design a plan to fight against climate change.


Participants attended four online workshops during the summer of 2020, during which they collaboratively developed a learning opportunity to be implemented within a course for fall of 2020 or spring of 2021.

"The grant team initially envisioned and proposed these meetings as in-person gatherings at each institution. This wasn't possible because of the pandemic, but there were significant benefits to meeting online. All the librarian/instructor collaborators from the three universities met as one cohort online several times over the summer," said Riehle, "creating a larger network of instructors and academic librarians brainstorming and learning from each other."

After the collaborative teams of librarians and instructors developed their learning opportunities and implemented them during the following fall or spring semesters, they provided the ALCD grant team reports reflecting on the experience, outcome, and whether or not differences were noticed in student learning.

"Overall, the librarian/instructor pairs found the design model useful as a collaborative tool for intentionally considering where information literacy fits into the coursework of a class," said Riehle.

Some participant reflections and findings were shared in presentations at a free online symposium organized by the ALCD grant team in July 2022 with over 200 attendees. Keynote speakers included Christine Bruce, professor, Queensland University of Technology; Lorna Dawes, associate professor, University of Nebraska–Lincoln; and Drew Whitworth, director of teaching and learning strategy, Manchester Institute of Education. Symposium presentations were recorded and will be posted to Purdue's institutional repository.

Riehle said that the next outcomes from the ALCD grant include a research paper and a guide disseminated to the library and information science and broader educational communities. The guide will provide a replicable model for supporting disciplinary instructor and academic librarian collaborations with an informed learning approach.

"When learners are savvy information consumers and creators, they can apply these things to all areas of their lives, even after a class has ended," said Riehle.