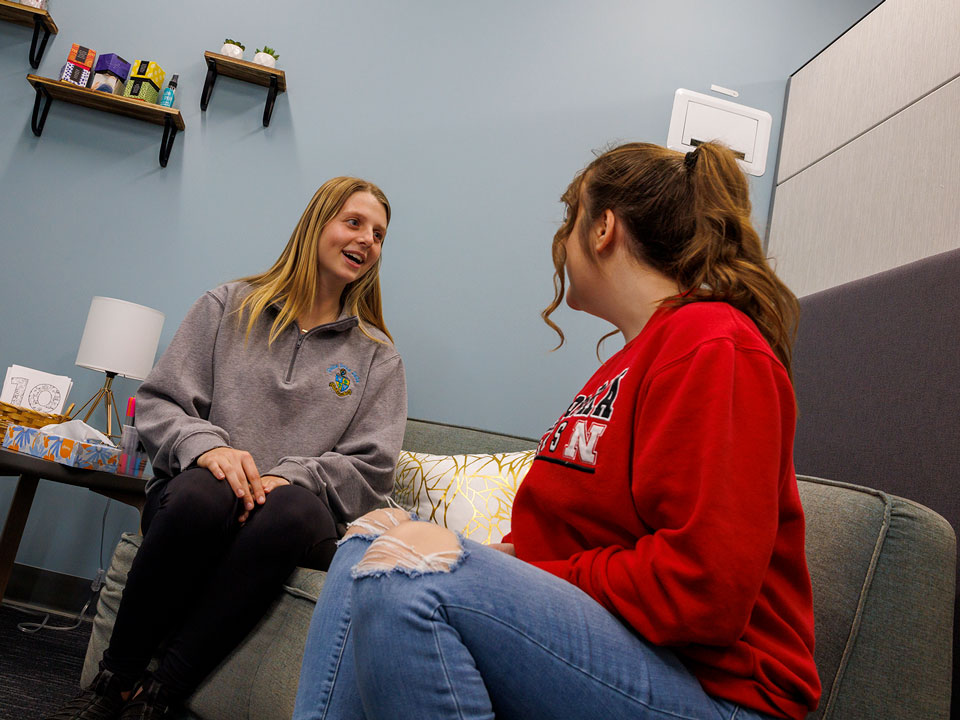 Students seeking support from peers now can request online to talk with a Well-being Ambassador. Whether students are search of support, want to set personal goals, need help finding resources or just desire to talk with someone new and get perspective, peer listening is available.

For Emma Farson, a biological sciences and psychology major, peer listening became a passion project because of her interest in mental health and well-being. As an ambassador for the past three years, Farson has connected with peers to help make a difference.

"I was able to meet with five students in my first semester and listen to them, support them with the resources I had; and I felt like I was really able to see the difference I was making on campus," said Farson.

During first sessions, ambassadors review rules with students and let them know that they can say as much or as little as they're comfortable with sharing. The ambassador will discuss the student's expectations/goals for the session, talk about their strengths and begin goal setting to help them reach their expectations.

In later sessions, the ambassador will check in with a student to see how they're progressing on goals, connect them with resources or provide tips, and talk about personal well-being assessment results.

Sessions can be in-person or via Zoom and students can meet with ambassadors as often as they wish.

In addition to scheduled peer listening sessions, Big Red Resilience and Well-being also hosts "pop-in" peer listening sessions at various locations around both City and East Campuses.

"The pop-in peer listening sessions are great for all students looking for a safe space to hang out in between class, help introduce self-care and stress reduction techniques into daily routines, and connect students with information from our office," says Farson.

View upcoming well-being pop-in dates and locations as well as other activities from Big Red Resilience and Well-being.