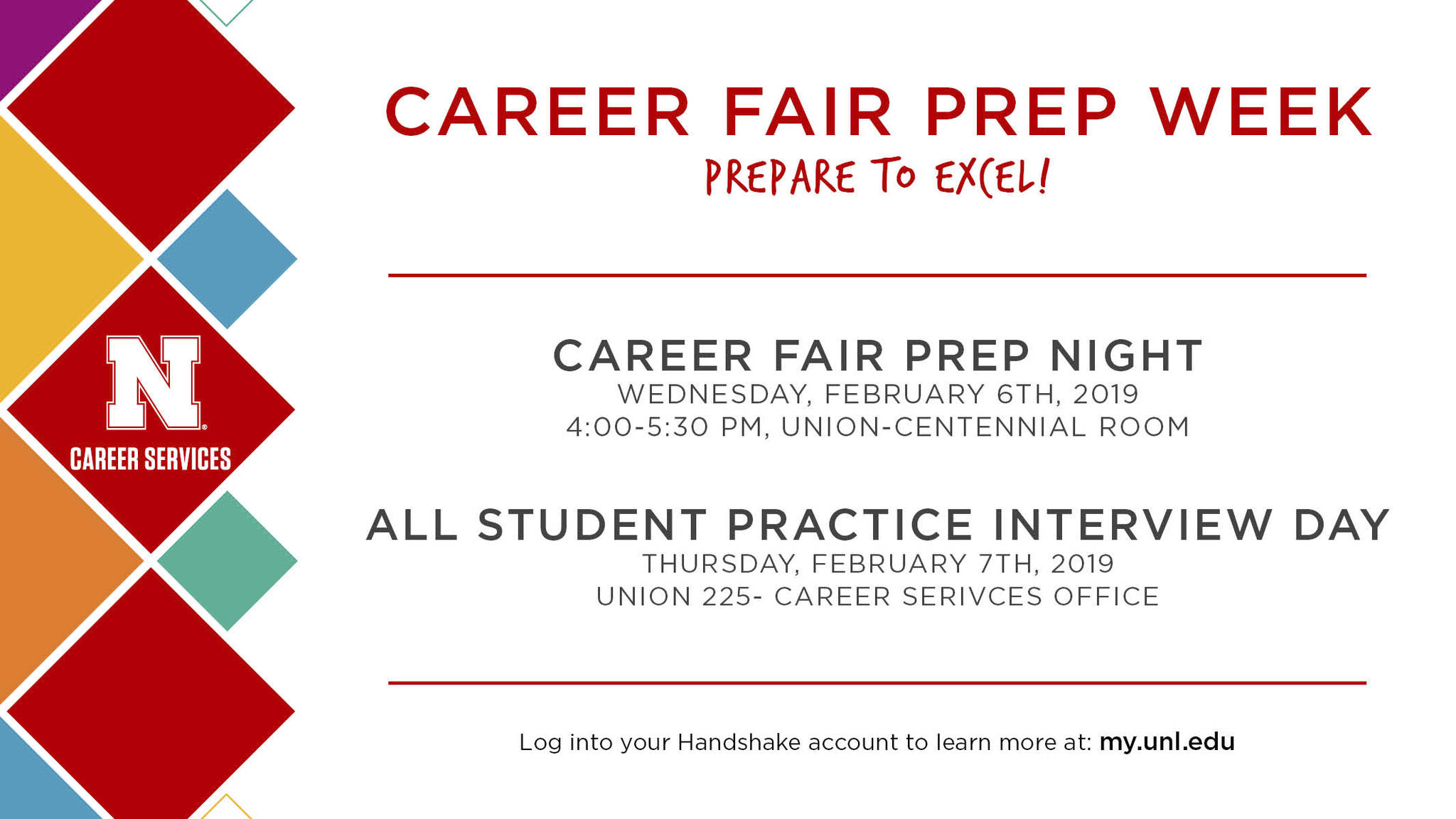 Two events welcome all students to learn from employers how to make the most of the spring career fair.

Career Fair Prep Night
4 - 5:30 p.m., Feb. 6
Nebraska Union Centennial Room
Employers, recruiters, and professional career advisors provide mini-sessions on career fair related topics and answer students' burning career questions. More information about prep night is available in Handshake.

All Student Practice Interview Day
9 a.m. - 4 p.m., Feb, 7
Nebraska Union Career Services Office Room 225
Students can sign up for a practice interview with an employer through Handshake or by calling Career Services at 402-472-3145. Spaces are limited for this event.

Contact Career Services for more information at careerservices@unl.edu and 402-472-3145.
More details at: https://careers.unl.edu/