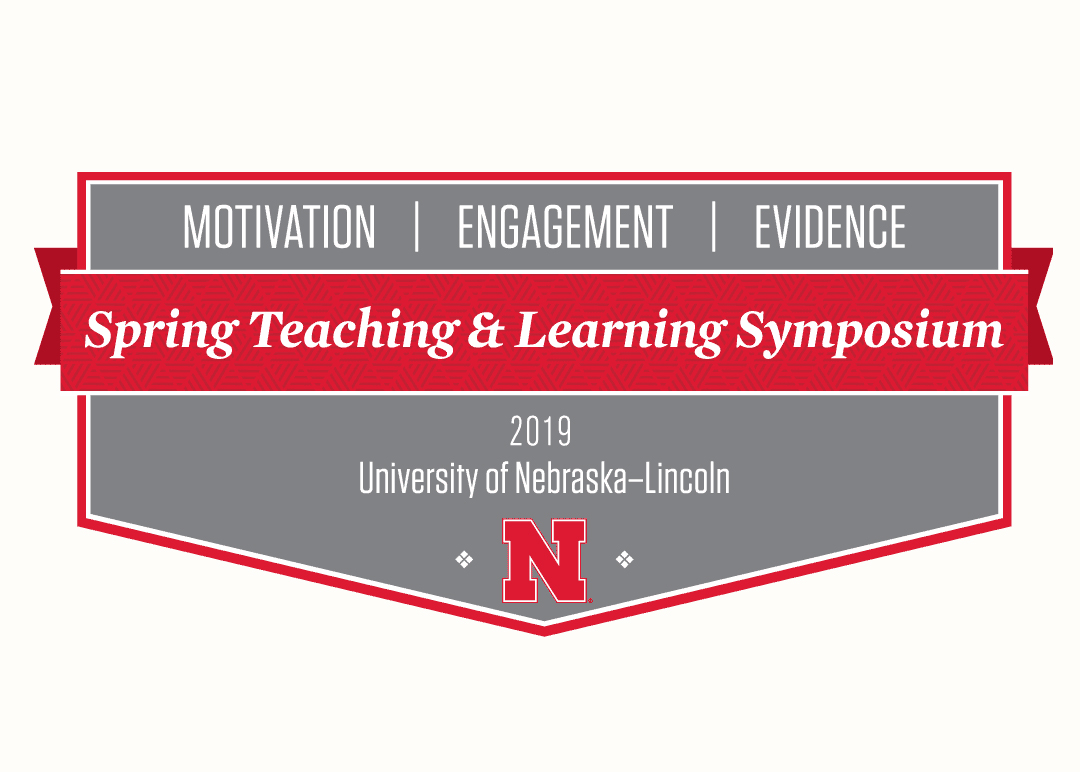 The Teaching and Learning Symposium on Feb. 22 begins with a keynote by Nebraska's Manda Williamson, associate professor of practice of Psychology, in collaboration with College of Arts and Sciences teaching fellows who will engage attendees in two surveys. The Teaching Goals Inventory and The Big Five Personality Test will be followed by a guided discussion exploring how pedagogical contexts are shaped by one's unique teaching values and identities.

Following the keynote, attendees can attend two rounds of interactive workshops. The first round offers four sessions on higher order thinking skills, basic academic success skills, liberal arts and academic values, or career preparation. The second round looks at promoting affordability and excellence with open educational resources, supporting multi-lingual learners in the classroom, or career skills and professional development for graduate students and postdocs. Instead of these workshops, participants can also choose a 90-minute gatekeeper training for suicide prevention and supporting students' mental health.

New this year is a reception at The Mill at NIC immediately following the symposium for continued conversation among colleagues.

The teaching and learning symposium is a professional development opportunity sponsored by the Executive Vice Chancellor's Office in the fall and spring. Additional details about the spring symposium with registration options are available online.
More details at: http://go.unl.edu/symposium