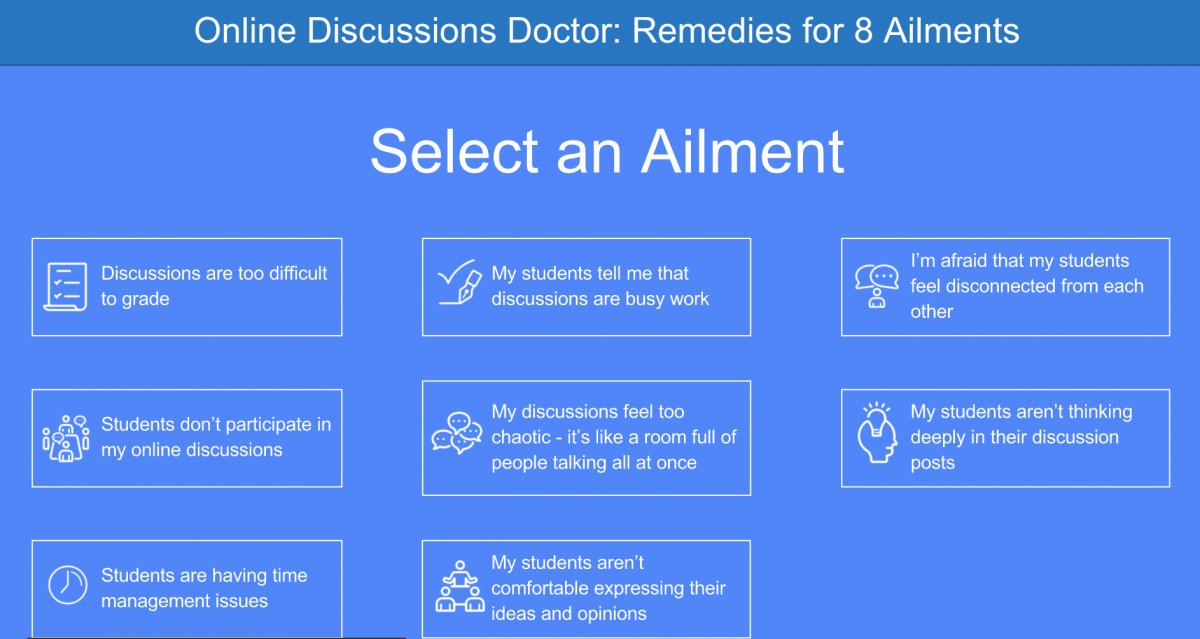 Teachers of online and face-to-face courses tend to run into the same challenges when they use discussion boards. The Online Discussions Doctor can help you find a remedy when you run into problems.

When teachers use Canvas discussion boards in both face-to-face and online classes, similar problems often emerge:

• difficulty in grading
• student resistance and lack of participation
• chaotic discussion
• superficial contributions
• time-management problems

The Online Discussions Doctor addresses these issues with a slide-deck to help teachers diagnose and remedy common discussion board ailments. The tool provides useful suggestions and examples with links to relevant research.

This resource was brought to our attention by CEHS instructional designer Brian Wilson, an advisory board member for ID2ID, a national professional development program for instructional designers.

More information and a link to the Online Discussions Doctor slides are available on the Instructional Design website.

Other helpful resources for improving online discussions are the Discussion Board Assignments articles on the Faculty Focus website.
More details at: https://go.unl.edu/9yru