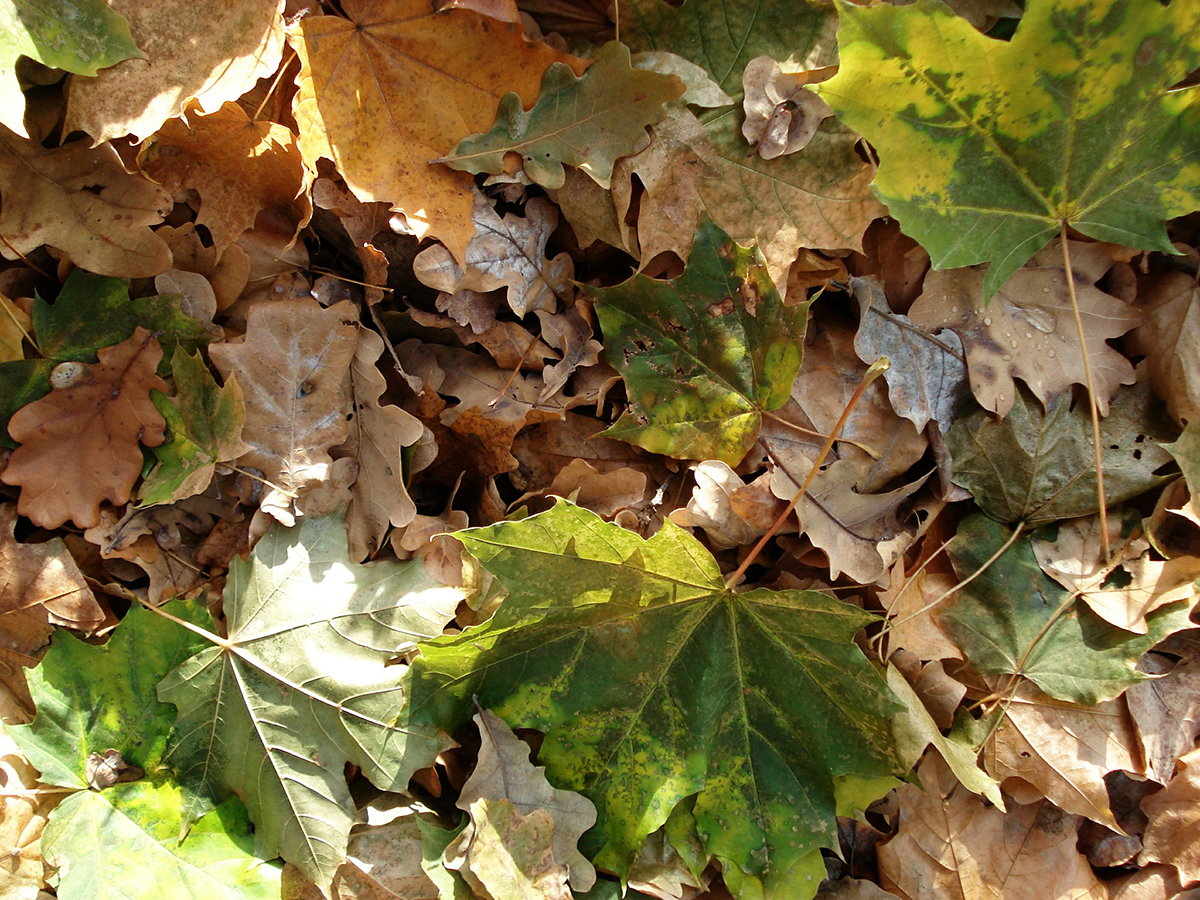 By Sarah Browning, Extension Educator in Lancaster County

Fall is a great time for composting and there are many ways it can be done. Putting your landscape plant materials — such as tree leaves, grass clippings, food vegetative waste and garden waste — to good use provides many benefits to the landscape and also lightens the load on our landfill.

No matter the amount of composting material available or your energy level, there is a type of composting that can work for you, such as bag and trench composting.

For more information on traditional composting methods, review the resources by Nebraska Extension below.
• NebGuide "Garden Compost" (G222) at http://go.unl.edu/gardencompost.
• GROBigRed Virtual Learning Series video "Composting" at https://go.unl.edu/grobigredcompost.

BAG COMPOSTING
Bag composting is perhaps the easiest composting technique. It's a passive method so materials break down slowly, but much less work is required of you! No turning materials with a pitchfork on a regular basis as you would with a traditional compost pile.

Chopping leaves into smaller pieces makes them break down faster, so collect them with your lawn mower. Then fill 30–40 gallon sized, black plastic bags (3 ml thick).

In each black plastic bag add about 1/2 cup high-nitrogen fertilizer or two shovels of manure. Fertilizer or manure provides the nitrogen microbes need to breakdown high-carbon tree leaves. Next, add two shovels of garden soil. This provides the microbes needed for decomposition. Add about 1–2 quarts of water to each bag; composting microbes need water to live and be most active at breaking down your leaves.

Do you need to add holes in the bags for oxygen to enter? For additional details, read about Bag Composting in my article "Fall Leaves — Put Them to Work in Your Landscape" online at https://go.unl.edu/bagcomposting.

TRENCH COMPOSTING
This method is also called vertical composting and soil incorporation composting, but no matter the name, it's one of the simplest methods of handling smaller quantities of food waste.

To get started trench composting, all that's needed is to dig a hole. If space is limited, start with a hole about 12–15 inches deep and 8–10 inches wide. If space allows, dig a longer trench, 12–15 inches deep and as long as the space allows.

Where to put it? The vegetable garden is certainly a good place to start. Locate the holes or trenches randomly throughout the vegetable garden when a new one is needed, or develop a system. Locate holes in even-numbered walkways in even years and odd-numbered walkways in odd years.

To fill the compost holes, cut or chop compost materials into fairly small pieces, place them in the hole and mix them with soil. Fill the trench until it is full enough to allow backfilling with at least 8 inches of soil. If the compost materials are dry, add moisture before backfilling.

That's it — no additional maintenance of the compost trenches is needed. Just dig a new trench for the next batch of kitchen waste. Depending on soil temperature, the number of microorganisms in the soil and the carbon content of the wastes, decomposition will occur in one month to one year.

For additional details, read my article "Trench Composting — A Simple Method of Reusing Kitchen Waste" online at https://go.unl.edu/trenchcomposting.

UPCOMING COMPOSTING PROGRAMS
For a great demonstration on how to construct a traditional compost pile and learn the basics of composting, plan to attend one of the upcoming free composting programs presented by Nebraska Extension Master Gardeners.
• Saturday, Oct. 9, 10 a.m. at Willard Community Center, 1245 S. Folsom St., Lincoln.
• Saturday, Oct. 23, 10-11 a.m., at Pioneers Park Nature Center's backyard composting demonstration area, Lincoln.