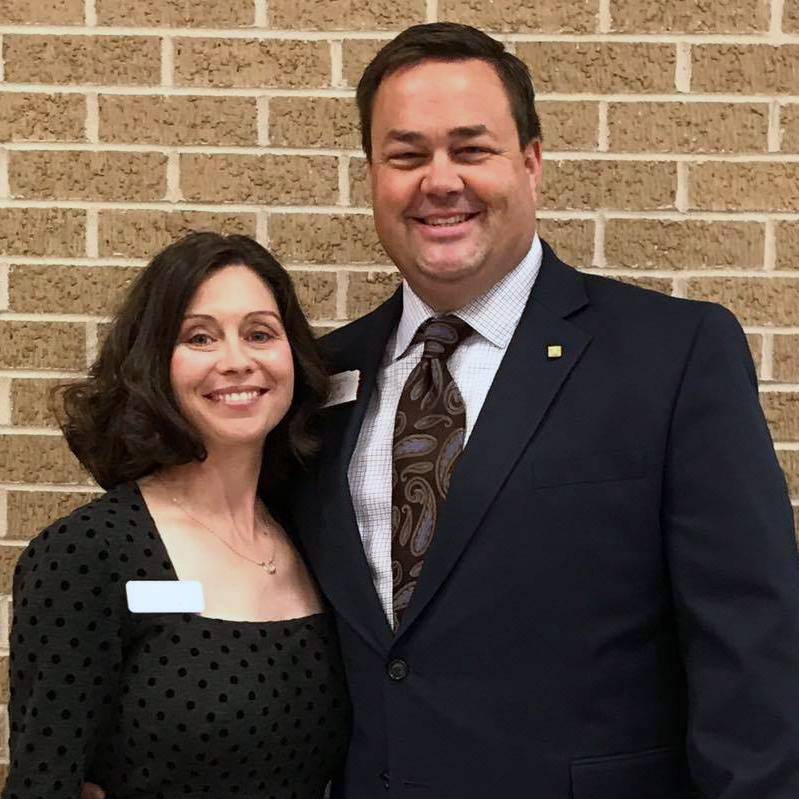 Lancaster County 4-H is proud to announce Tim and Jenny Higgins of Crete as co-winners of the September "Heart of 4-H Award" in recognition of outstanding volunteer service.

They have volunteered for 4-H for 10 years in a variety of roles:
• Amy is a project leader with the Tails N' Trails 4-H horse club in Lancaster County, and Tim is a parent volunteer. Both help with club community service projects, such as painting the Salt Creek Wranglers arena.
• Tim has been an announcer at the 4-H/FFA Livestock Premium Auction at the Lancaster County Super Fair.
• They were leaders of the Dynamic 4-H club in Saline County.
• They helped plant the Raising Nebraska outdoor garden at Fonner Park in Grand Island.

Tim says, "I like being a 4-H volunteer because I want to be sure every family has the best 4-H experience. Our family would not be a 4-H family if it were not for other volunteers, so I make sure to give back by volunteering myself. You also get to experience some amazing things and meet some great people as a volunteer that you wouldn't otherwise. My favorite experience as a 4-H volunteer was planting the Raising Nebraska outdoor garden in 2015 with Jenny and Caraline [daughter]. We spent the entire day planting fruit trees in the Nebraska-shaped garden. Every time we go back to Raising Nebraska, we get to see those trees and recall the experience."

Jenny says, "I like being a 4-H volunteer because it is a way I can give back to our youth. I enjoy watching the kids learn and grow through their work with animals and projects. 4-H offers so many opportunities to kids with and without livestock. I want as many people as possible to be able to experience 4-H and grow in what is interesting to them."

Lancaster County 4-H thanks Tim and Jenny for donating their time and talents. People like them are indeed the heart of 4-H!