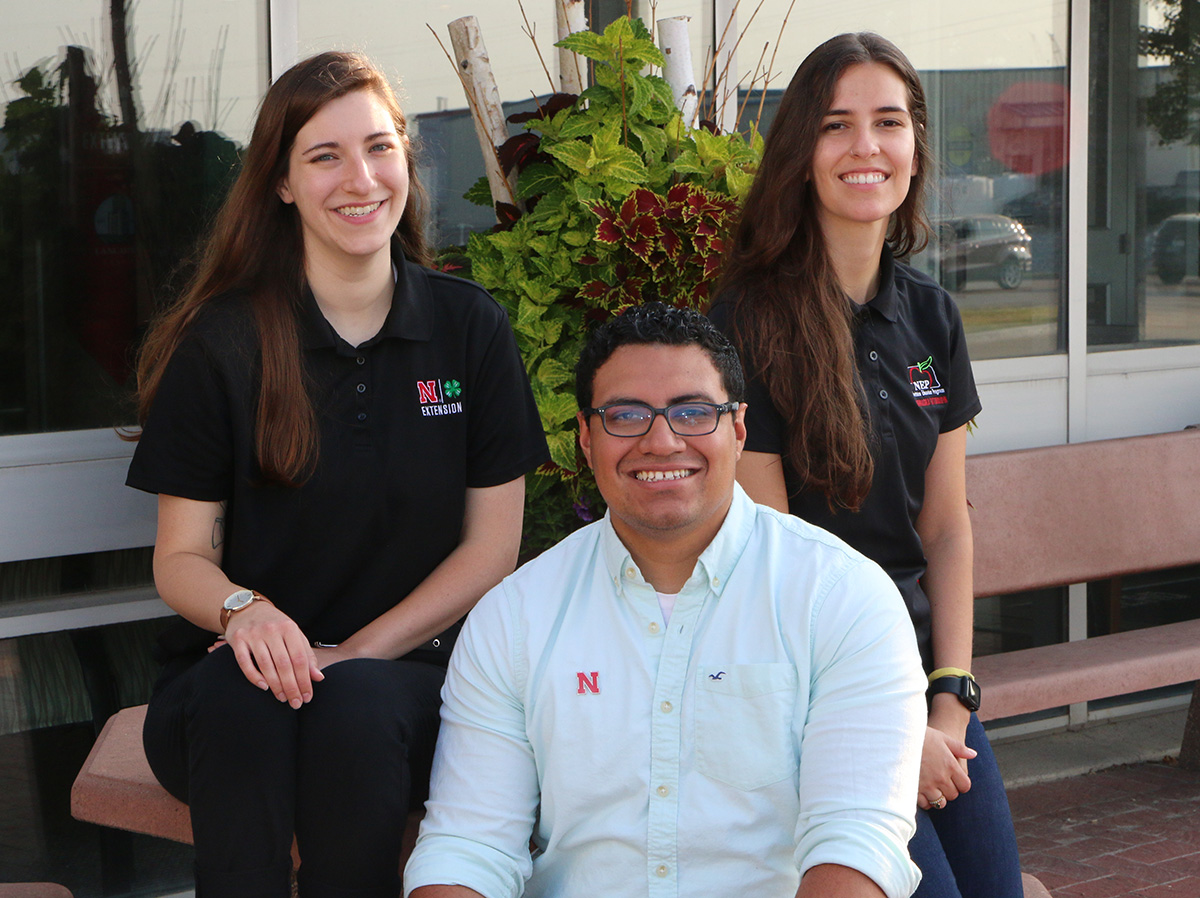 Nebraska Extension in Lancaster County recently hired three staff members who will help support Extension's local programs.

Emily Kern began working as a county Clerk Typist II in July. Emily will support the 4-H youth development program and assist in receptionist duties. In August, she earned her master's degree in English Literature from the University of Nebraska–Omaha (UNO). She has a bachelor's degree in Creative Writing with a concentration in fiction, also from UNO.

Irvin Ramirez-Benavides joined the Lancaster County Nutrition Education Program (NEP) team in July. He will focus on teaching nutrition and physical activity to middle and high school youth attending Title I schools. Irvin grew up in both Mexico and Grand Island, Nebraska. He received his bachelor's degree in December from the University of Nebraska–Lincoln (UNL) in Community Health and Wellness.

Victoria Reis joined the Lancaster County NEP team in August, where her focus will be increasing health and wellness of the adult Latino community, as well as teaching English Language Learner audiences. Since last October, Victoria worked part-time for the statewide Nutrition Education Program where she translated recipes, website content and social media posts into Spanish, in addition to teaching online classes for Latino participants. Victoria is originally from Brazil and received her bachelor's degree in nutrition science at Universidade Federal de Viçosa in Brazil and her master's degree in nutrition and health sciences from UNL in August 2020.