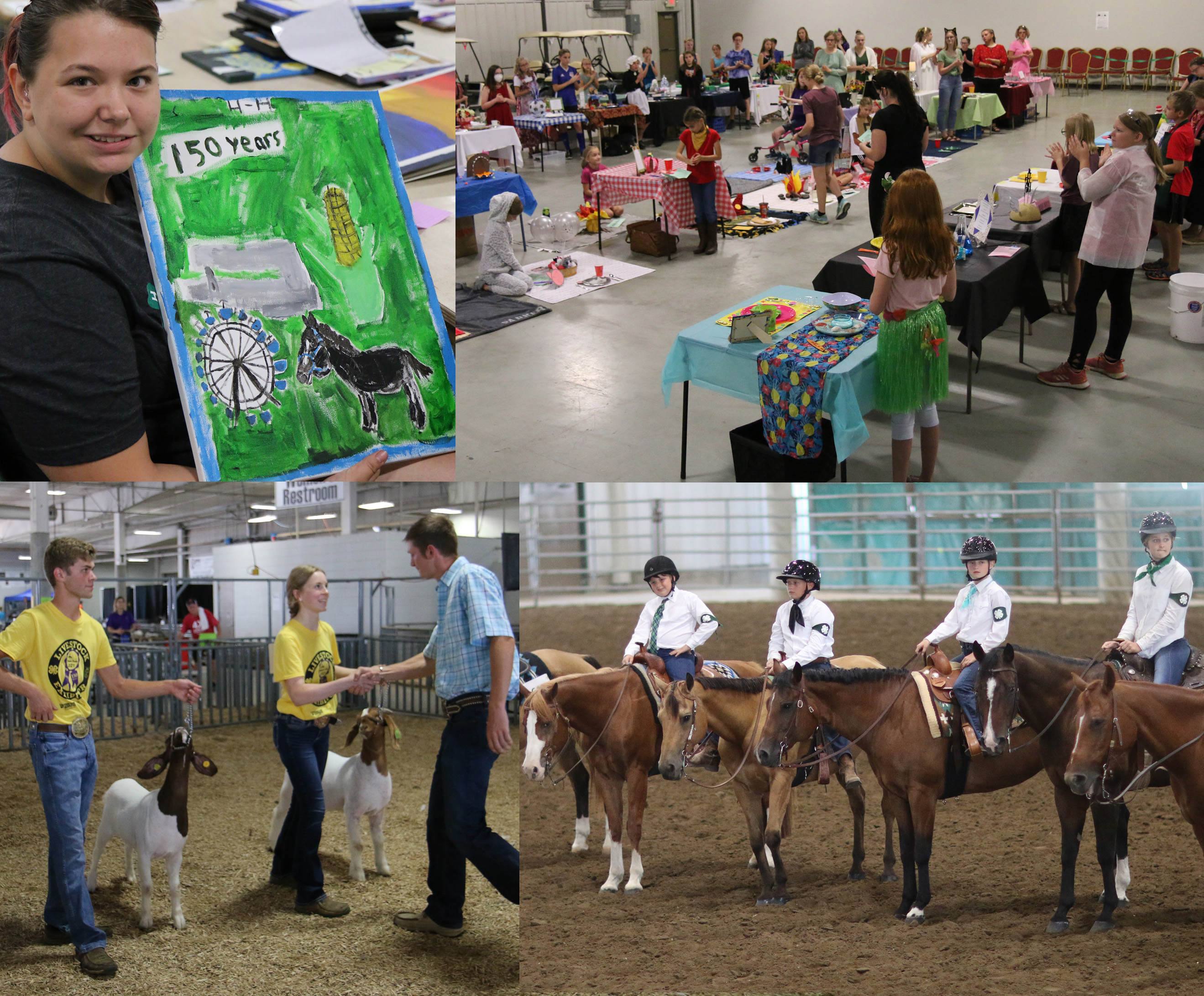 The 2021 Lancaster County Super Fair was held July 29–Aug. 7 at the Lancaster Event Center Fairgrounds. Over 530 4-H/FFA exhibitors showcased over 4,100 exhibits (including static exhibits, Clover Kids, animals and contest entries). The Super Fair provides 4-H youth an opportunity to showcase their completed 4-H projects.

This year marked the 150th year celebration of the Lancaster County Fair (postponed from 2020), and many 4-H'ers created special 150th anniversary-themed exhibits!

A special thank you to all the volunteers and sponsors who helped make 4-H & FFA at the fair possible!

See 4-H Super Fair top exhibits in this issue. Complete 4-H/FFA ribbon results, and links to photos and livestreamed videos are at https://lancaster.unl.edu/4h/fair/results.