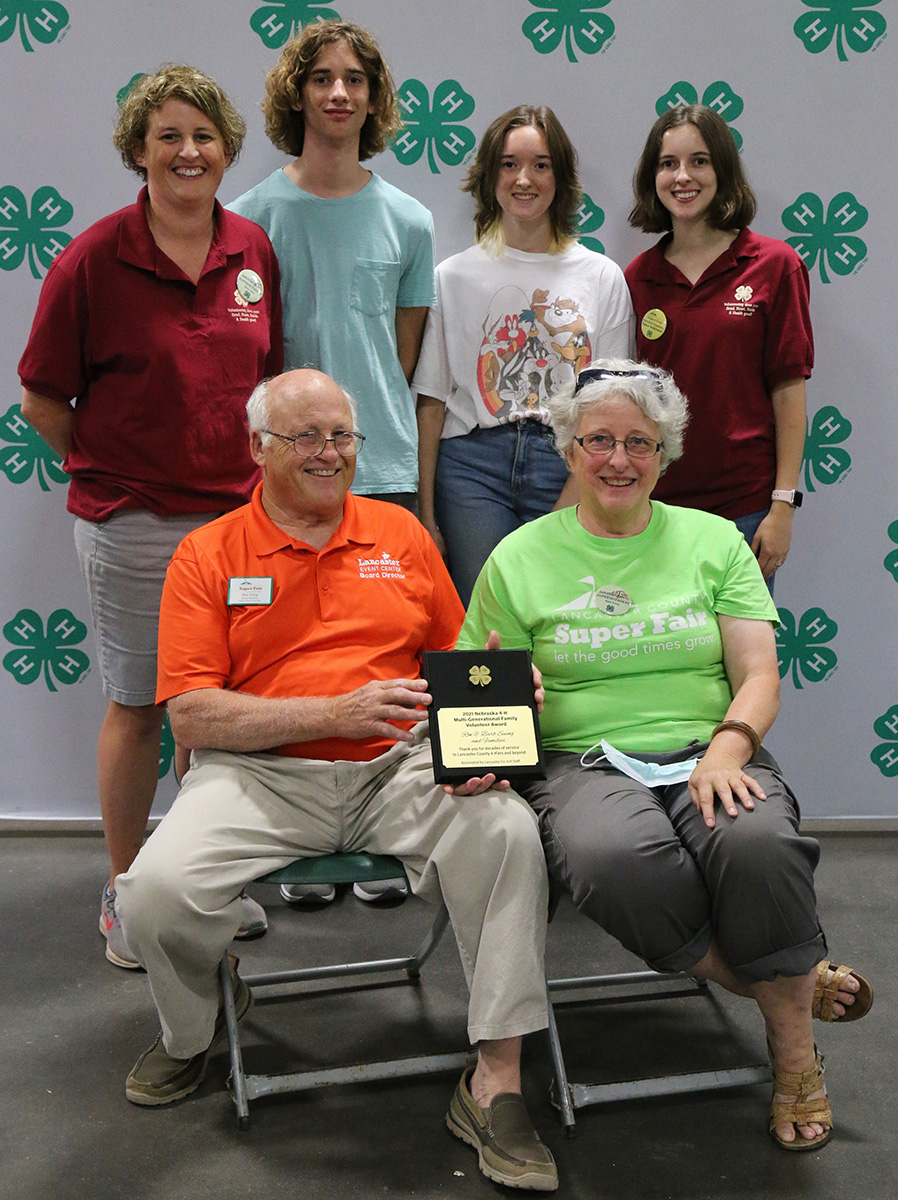 Nebraska 4-H offered new statewide volunteer recognition awards this year. Ron and Barb Suing's family received the 2021 Multi-Generational Volunteer Award!
• 1st generation: Ron and Barb Suing
• 2nd generation: Marlo Yakel and Nikki Casburn
• 3rd generation: Marlo's children, Kylee Schirmer, Taylor Yakel and Ryan Yakel. Nikki's children: Andrew Casburn, Daniel Casburn and Thomas Casburn.

Lancaster County 4-H recognized the Suing family for their award with an informal presentation at the Lancaster County Super Fair. Nebraska 4-H recognized all the volunteer recognition award winners at a formal ceremony at the Nebraska State Fair.

Barb Suing has volunteered over 36 years and Ron over 33 years! At the Lancaster County Fair, Barb is a longtime Food superintendent and Ron is a longtime STEM superintendent. They were also club leaders and superintendents of the Bicycle Safety Contest. Ron has taught rocketry and woodworking workshops, including in Scotts Bluff and Otoe counties. Both were longtime volunteers at the Nebraska State Fair in 4-H static exhibit areas.

Two children and six grandchildren volunteer as superintendents, workshop volunteers and more!