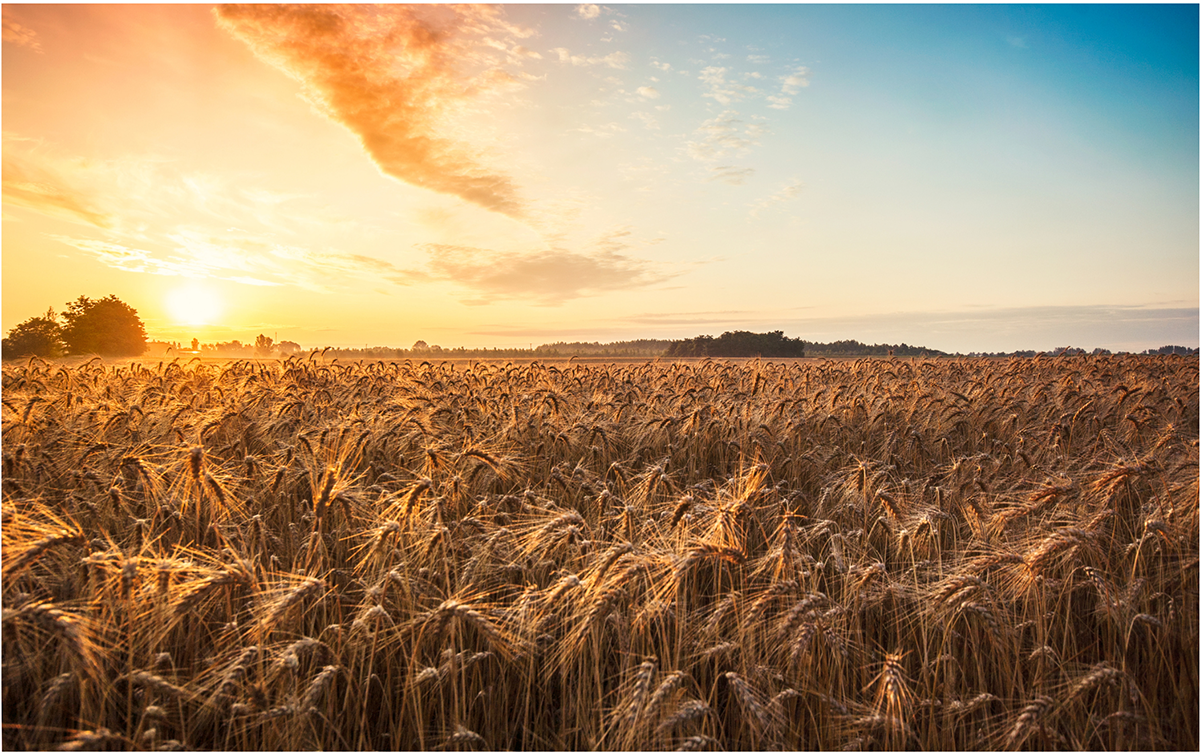 By John Nelson, Extension Educator in Lancaster County

The corn-soybean rotation is the most widely used cropping system in southeast Nebraska. However, many can remember a time when wheat was also a very common crop in the area. According to the United States Department of Agriculture National Agricultural Statistics Service (USDA-NASS), wheat acres in Southeast Nebraska have declined from over 600,000 acres in the 1950s to less than 20,000 in 2019.

There are, of course, many factors involved in this decline, but one of the main drivers may have been the stagnation of average wheat yields in the region for a period of nearly 30 years from the early 1970s to the late 1990s. In contrast, average corn and soybean yields across the United States have steadily improved each year since the 1950s.

When we begin to build a case for adding wheat back into our rotations in Southeast Nebraska, we look at the same USDA-NASS information discussed previously. From the end of the 1990s to present day, average wheat yields in the region have improved from around 35 bu/acre to over 60 bu/acre.

Genetic improvements and refinement of farming practices can explain a large portion of this yield increase. We also know there is plenty of untapped wheat yield potential in the area under high levels of management. For example, the 2021 UNL variety trial in nearby Jefferson County averaged nearly 110 bu/acre, with the best varieties yielding over 120 bu/acre.

BENEFITS OF WHEAT
The benefits of higher wheat yields are not the only positive aspects of including wheat in our typical corn-soybean rotations. The most obvious positive impact shown in two long-term studies in the Midwest is the increase in corn and soybean yields after wheat was added to the rotation. In these studies, corn yields were 9–12 bu/acre higher in soybean-wheat-corn systems than in typical corn-soybean rotations. Additionally, soybean yields were approximately 3 bu/acre higher in the rotations that included wheat.

Soil health is becoming a common focus for growers attempting to improve soil productivity and resilience. The same studies previously referenced showed increases in water stable aggregates in rotations including wheat. This water stable aggregate indicator is a good general descriptor of soil health, as improvements in aggregate stability can result in improved organic matter accumulation, soil porosity, nutrient cycling and plant water availability.

There are obviously many difficult obstacles for growers to overcome when considering adding wheat to their rotations, and economics is always a concern. However, other income opportunities are available with wheat, including selling straw, raising forage crops immediately after wheat and integrating livestock into the system. There are also incentive programs offered by the USDA Natural Resource Conservation Service (NRCS) to encourage including wheat and cover crops in corn-soybean systems.

It is always difficult to make significant changes to our systems and crop rotations. There are many barriers to overcome when modifying a well-established system. However, research from all around the United States has indicated that a more intensive and diverse cropping system will ultimately be more resilient and productive in the long term if producers have the patience and willingness to test new ideas.

SOURCES: US Dept. of Ag - National Ag Statistics Service (USDA-NASS) and Nathan Mueller, Extension Educator in Saline, Jefferson and Gage Counties.

FOR MORE INFORMATION
To read more about wheat, go to: https://croptechcafe.org/winterwheat. There you will find newsletters, resources and all things wheat related.