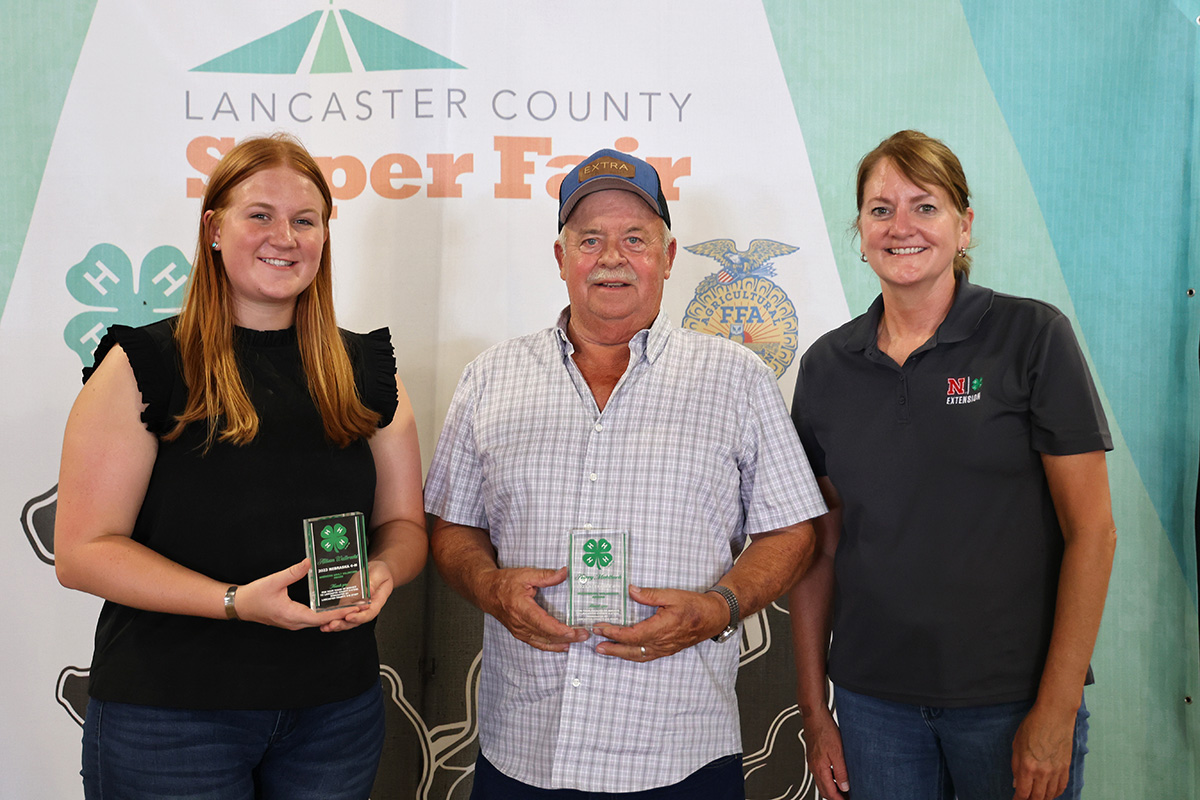 Two Lancaster County 4-H volunteers were recognized with Nebraska 4-H state-level awards in 2023! Lancaster County 4-H recognized these volunteers with an informal presentation at the Lancaster County Super Fair. Nebraska 4-H recognized all the statewide award winners at a formal ceremony at the Nebraska State Fair.

OUTSTANDING ADULT VOLUNTEER (1 of 11 individuals)
Harry Muhlbach has been involved with the 4-H program for more than 50 years, including 43 years in Lancaster County. He is the longtime superintendent of the 4-H/FFA Swine Show at the Lancaster County Super Fair. Harry started the Pick-A-Pig club in 2008 to give non-farm youth an opportunity to raise pigs and show at the county fair. His wife, Lois, is a co-leader of the club.

EMERGING ADULT VOLUNTEER (1 of 11 individuals)
Allison Walbrecht is a Lancaster County 4-H member and leader for the Unified Showing 4-H club, which she founded to give youth with disabilities the opportunity to learn how to care for, practice leading and show sheep. Youth with disabilities are paired with a teenage "buddy" who helps ensure the youths' and animals' safety. Now in its third year, the club has expanded to Otoe and Gage counties.