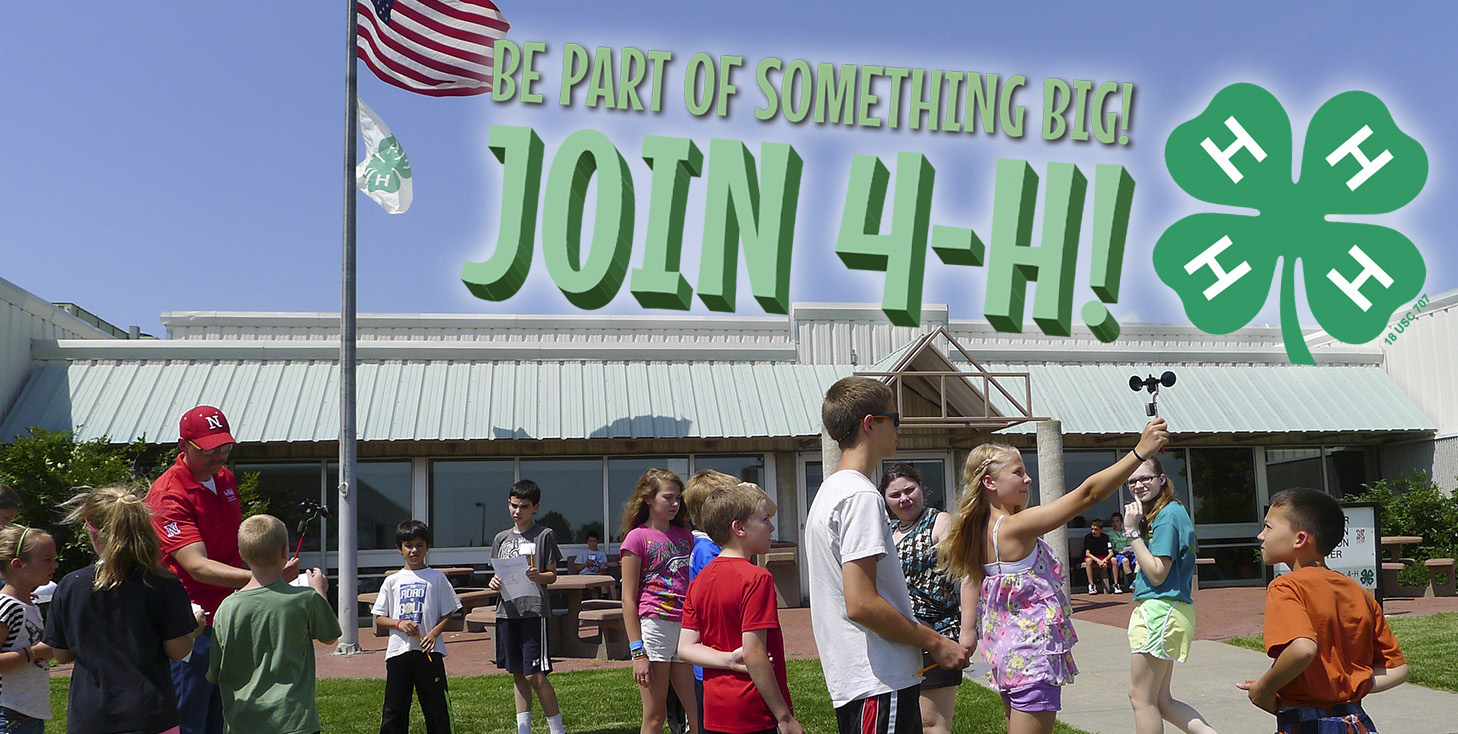 4-H is a community of youth learning in partnership with caring adults! Many 4-H youth showcase their projects at the Super Fair! No fees to join Lancaster County 4-H! Call 402-441-7180 or go to http://lancaster.unl.edu/join4h

WHY 4-H?
4-H is America's largest youth development organization! In 4-H, youth:
• Choose from over 150 projects to "learn by doing" (such as STEM, photography, foods, home environment or animals).
• Develop practical and life skills.
• Participate in leadership and community service activities.
• Have fun while making new friends!

YOUTH: JOIN 4-H!
Ways youth ages 5–18 can participate:
• Join a new or existing 4-H club.
• Be an independent member.
• Participate in 4-H activities such as workshops and contests.

ADULTS: VOLUNTEER!
Ways adults can help youth grow:
• Help start a new 4-H club.
• Help with an existing 4-H club.
• Volunteer at events.

LEARN MORE
4-H Information Night on Sunday, Oct. 22, 6pm at Nebraska Extension in Lancaster County, 444 Cherrycreek Rd., Suite A, Lincoln. Free hot dogs, nachos & refreshments! See examples of 4-H projects such as STEM, art and other exhibits, plus animals such as rabbits!