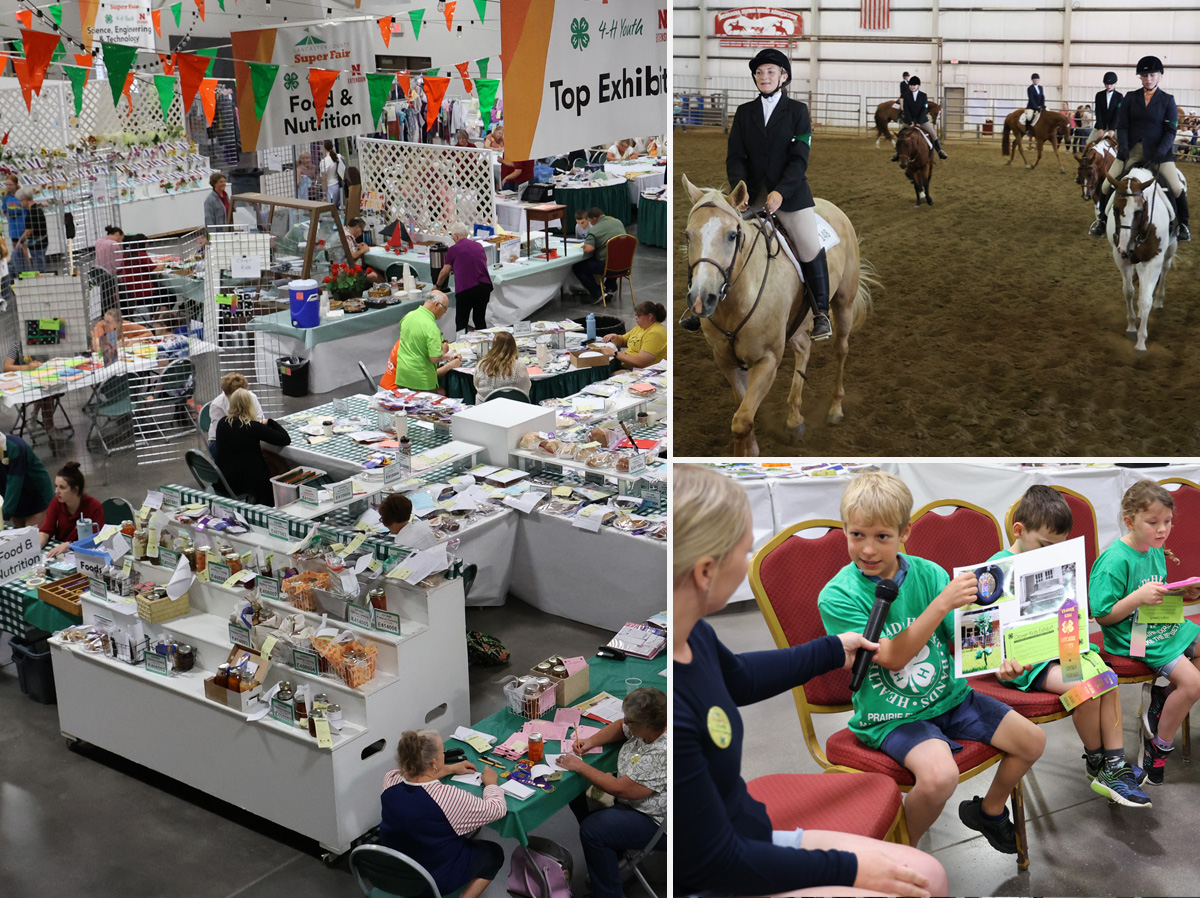 The 2023 Lancaster County Super Fair was held Aug. 2–8 at the Lancaster Event Center Fairgrounds. 4-H & FFA is a big part of the first weekend of the fair, giving youth an opportunity to showcase projects they've worked on throughout the year. The Nebraska Extension 4-H youth development program offers youth ages 5–18 a variety of hands-on learning experiences. At this year's Super Fair, 496 4-H/FFA exhibitors entered 4,880 exhibits (including static exhibits, Clover Kids, animals and contest entries). Lancaster County 4-H thanks all the volunteers and sponsors who make 4-H youth learning experiences possible!

323 4-H exhibitors entered 2,435 static exhibits. The Super Fair features the largest county 4-H static exhibit display in Nebraska. Numerous volunteers work behind-the-scenes to organize and display the exhibits, as well as track ribbons.

Lancaster County has the largest 4-H county fair horse show in the state, with 41 events spanning 5 days. This year, 89 horse exhibitors competed in 1,012 total entries.

Clover Kids are 4-H'ers ages 5–7. At Super Fair, this age group participates non-competitively in static exhibits, Show & Tell, animal showmanship and Fashion Show modeling.

The 4-H poultry show increased from 138 birds last year to 247 this year — an increase of 79%. This reflects the national trend of backyard flocks growing in popularity.

Nearly 200 4-H youth and adults volunteered at the 4-H food stand this year, which is 4-H Council's primary fundraiser. Proceeds support the 4-H program throughout the year. Youth also learn skills such as responsibility and handling food safely.

See more Super Fair 4-H coverage — including top results — in this e-newsletter.