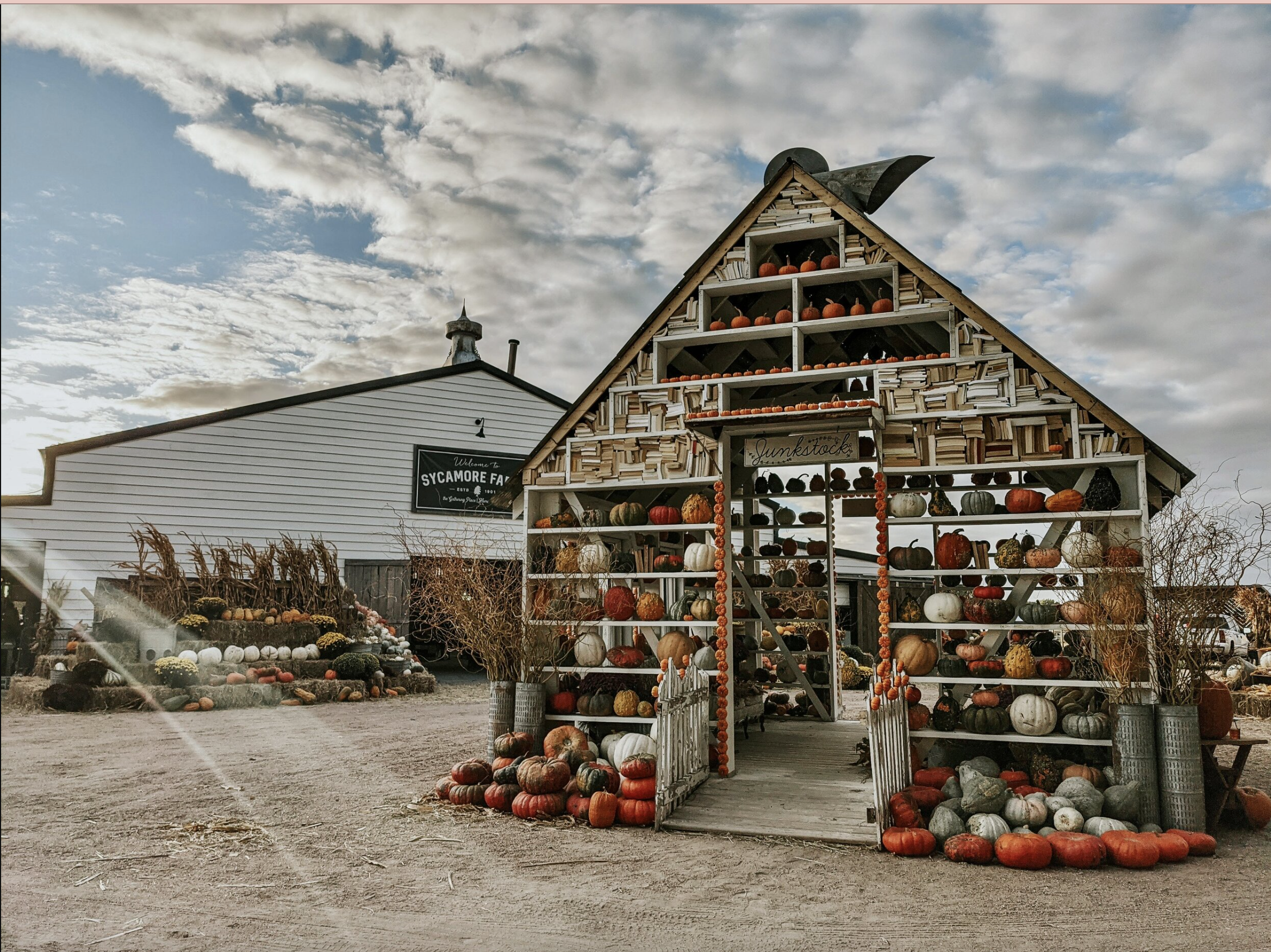 It's finally fall– you can probably already feel the air getting crisper, and maybe you're finding yourself craving pumpkin pie and apple cider. Get in the autumnal spirit with these festive celebrations, all located in or around Lincoln.

AppleJack Harvest Festival
Nebraska City, NE
Arbor Day farms' annual festival has been named one of the Top Ten Fall Harvest Festivals in the country by USA Today– and it's only an hour away. The celebration continues through September 25–26 and October 2–3. Visit for apple picking, tours, "All Things Apple" competitions and more.

________________________

Great Pumpkin Festival
Crete, NE
Nebraska's fastest-growing festival takes place over October 2–3. There will be pumpkin carving contests, hayrack rides, giveaways, carnival games and a zip-line among many other activities.

___________________________

Local farmer's markets offer a great chance to stock up on seasonal produce and enjoy the crisp fall air:

Haymarket Farmer's Market
Haymarket Area
Pick up fresh produce in season and browse fall-themed crafts, snacks and goods – all while supporting local farmers and artisans. The Haymarket Farmer's Market is just a short walk from campus and continues through October 9. Check out the Facebook page for more details.

Sunday Farmer's Market at College View

This weekly market takes place each Sunday and runs through October 31. Stop by for more seasonal treats, inventive fall-themed baked goods and more. This market is open 10 a.m. to 2 p.m., so you're able to visit later in the day if need be.

____________________

The LUX Center for the Arts also offers a variety of fall festivities through their Fall Workshop series:

Clay Pumpkin Carving
Get involved in creating your own artworks while being guided by a professional. In this workshop, participants will discover clay-carving and glazing skills. Choose between sessions on October 15, 22 or 29.

Fused Glass Ghouls
Unlock your inner artist and try creating collages with glass, a unique art form that can create gorgeous, shining pieces. Available sessions are October 15, 22 and 29.

Printmaking: Dia de los Muertos Calaveras
Dia de los Muertos is a Mexican fall holiday, celebrated on November 1 and 2 each year. In this workshop, you can create a traditional Dia de los Muertos calvera skull print, modeled after the famous works of artist Jose Guadalupe Posada. There are three sessions to pick from on October 16, 23 and 30.

_______________________

Oktoberfest Feast
Recreation & Wellness Center: Wellness Kitchen
This on-campus autumn feast is part of the Recreation & Wellness Center's Cookwell classes. You'll learn how to cook traditional German cuisine and can enjoy all three recipes at the end of the class.
____________________

Junkstock Harvest Edition
Waterloo, NE
Junkstock is a weekend-long festival filled to the brim with autumn cheer. This season's event takes place from October 1–3 and October 8–10. Stroll around the huge farm location to browse an expansive variety of independent vendors and artists. You can also listen to live music and try local food trucks while enjoying the gorgeous fall weather – don't miss out on this well-known autumn event.