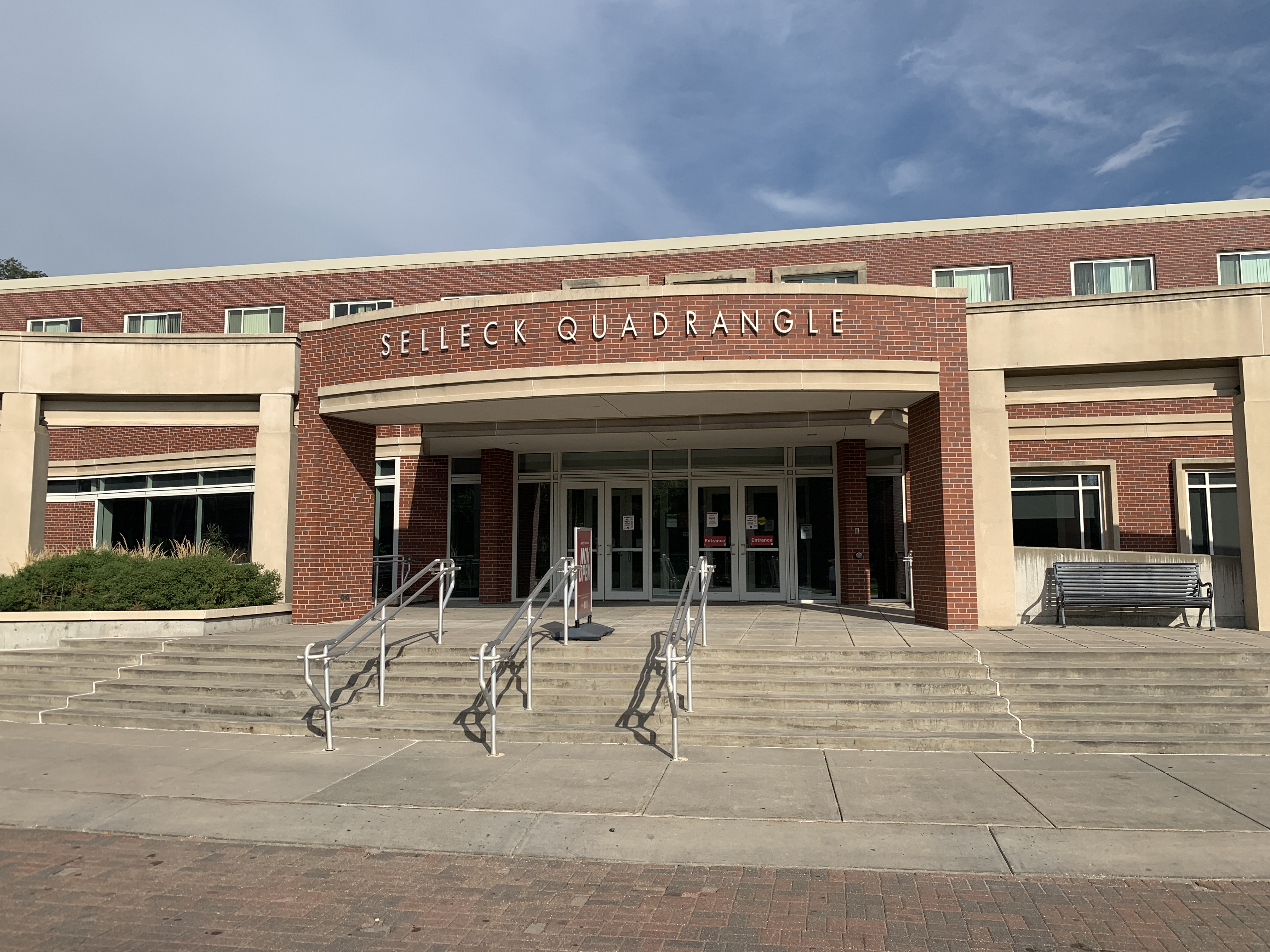 After a renovation, the former dining center is now the Selleck Food Court - with numerous restaurant and cuisine options for dining-to-go meals.

Orders are placed via the Transact Mobile Order app, where you conveniently select from the menu offerings and pay without waiting in line.

Burritos, fresh sushi, salads & greens, pasta, and smoothies are just a handful of the meal options Huskers can choose.

Current restaurants in the Selleck Food Court:

Qdoba

Scarlet Skillet

Grains & Greens

Cold Creations

Selleck Cafe

Pasta Buono

A gluten-free restaurant will be the next addition to the food court. Preliminary plans are for a Spring 2022 opening.

_______________________

Another recent advancement to the campus dining scene is the expansion of the Dining Dollars program.

Dining Dollars act like a debit card for dining purchases at the Selleck Food Court; Nebraska Unions food courts; Husker Heroes; Herbie's Markets; and Tazza coffee shop; and the various dining centers.

Now all students can have a Dining Dollars account, regardless if they have a meal plan or not; previously it was limited only to students with a meal plan.

Huskers without a meal plan who want to establish and add funds to a Dining Dollar account can go to one of the six Herbie's Market locations to add funds to an account using cash or a credit card. Dining Dollar funds can be added in $25, $50, $75 and $100 increments.