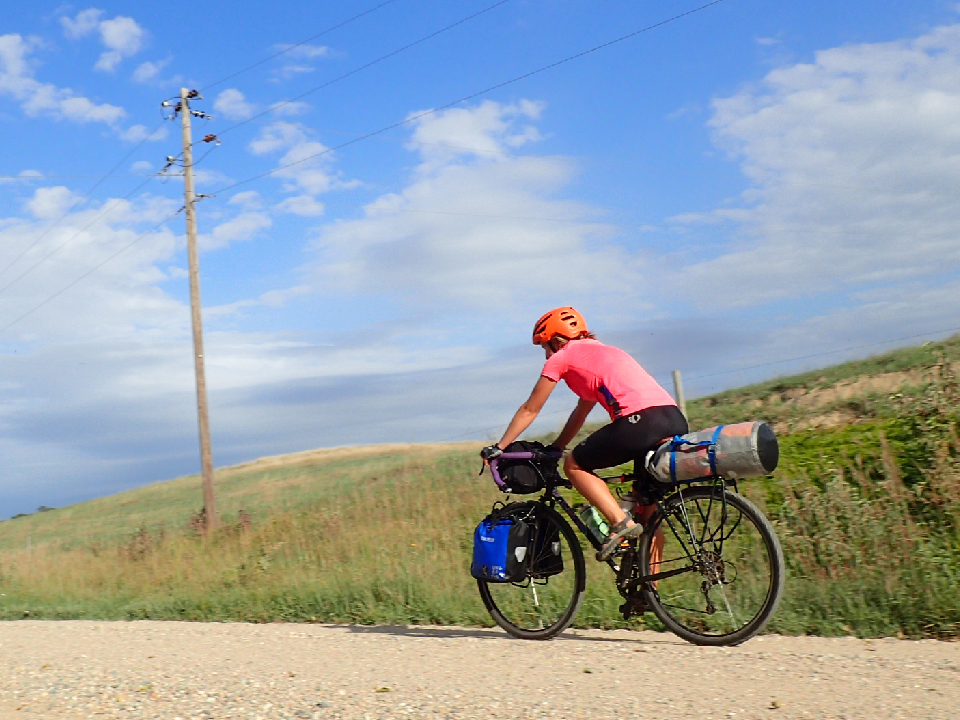 This article was updated on September 21, 2021


In the next two weeks, here are five great chances to enjoy the change of the season from summer to autumn - all from the seat of a bicycle.

Several of the events require preregistration. Use the links to signup.

Ice Cream Rides - two opportunities
5 p.m. September 21
5 p.m. September 28

No prior cycling experience is needed. A fun and casual group bike ride, traveling from the Outdoor Adventures Center on city campus to east campus along a few of the easy-to-traverse commuter trails before picking up sweet treats at the famous UNL Dairy Store. Bikes, helmets, ice cream, and instruction are all provided. FREE for UNL students. Register now.

____________________

Branched Oak Mountain Bike Ride
9 a.m. to 1 p.m. September 25

Spend a morning exploring rolling single-track trail. Group meets at the Outdoor Adventures Center and is transported to the trails near Branched Oak Lake, located northwest of Lincoln. This is the perfect excursion for beginners wanting to be challenged as well as more advanced riders looking to hone their skills. $10 for UNL students. Register now.

____________________

Overnight Bike Camping
10 a.m. September 25 to 5 p.m. September 26

Enjoy an adventurous weekend getaway and learn the basics of bike touring. This tour will equip you with the basic skills needed to plan your own cycling adventures. The zero-emissions trip departs from the Outdoor Adventures Center and takes riders along a crushed limestone trail to one of Nebraska's tranquil state recreation areas. The group will pack and carry all the food and camping gear on the bikes for a truly self-contained overnight ride. $35 for UNL students. Preregister now.

____________________

Streets Alive Lincoln
1 to 4:30 p.m. September 26

A free community festival that promotes active living and healthy nutrition in a fun and interactive way - all in the outdoors of Lincoln. This year's event is in the South Salt Creek/Cooper Park neighborhood (PDF map), directly south of the Haymarket area. With a nearly 2-mile traffic-free route, the festival area includes parks, walking and biking trails, community gardens, and more than 100 exhibitors and entertainers. Attendees can bike, skate, walk, stroll, wheel (any kind of human powered traffic), or even dance their way down the route. The event is child, dog, and wheelchair-friendly.

____________________

Morning Coffee Rides
7 to 9 a.m. October 1

A relaxed morning group ride departing from the Outdoor Adventures Center and showcasing some bike paths around town. During the ride, the group will find a good spot to make fresh-brewed coffee, tea, or other morning beverages, and then ride back to campus in time for all but the earliest morning classes. Bikes, helmets, and drink are provided. Participants should arrive 15 minutes early for a bike fit if they need to borrow a bike. FREE for UNL students. Preregister now.

____________________

** BONUS INDOOR ACTIVITY **

Fall Spin Challenge
Entire month in October

Join a month-long cycle challenge by participating in group fitness spin classes at the Campus Rec Center and Rec & Wellness Center. Scan the QR code in the studio after each class to submit your miles. The more classes you complete, the better your chances of winning. Free for All-Class Pass holders. Not a pass holder? Contact Annalisa Mazza amazza6@unl.edu to register.