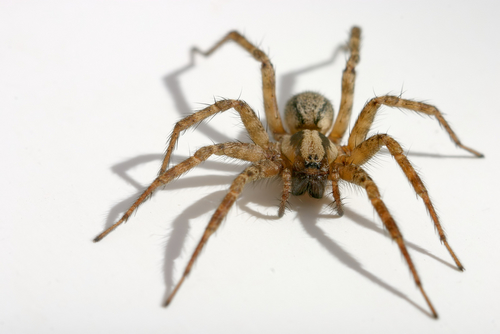 The University of Nebraska State Museum of Natural History's next Sunday with a Scientist program will explore spiders and other eight-legged critters in the class Arachnida. The family-friendly event is 1:30 to 4:30 p.m. Feb. 17 at Morrill Hall.

"Eight-legged Encounters" is an expanded Sunday with a Scientist program with activities offered on two floors of the museum. Eileen Hebets, associate professor of biological sciences, will lead the event. Hebets will be joined by graduate and undergraduate students, as well as volunteers from the American Tarantuala Society and the Prairie Hill Learning Center.

The program will include crafts, demonstrations, experiments, and live and preserved arachnid specimens on display.

Spiders are the most commonly known arachnid — but this diverse group also includes ticks, mites and scorpions. All arachnids have eight legs, but unlike insects, they don't have antennae.

Hands on activities offered during "Eight Legged Encounters" include: learning about spider courtship dances in the "Spider Disco;" viewing a scorpion under black light; temporary tattoos; collecting cards of the 11 living arachnid orders; crafting a spider out of clay; weaving a spider web; collecting spiders using a headlamp and watching them forage in different environments; and completing a souvenir "Path of Predators" activity booklet.

For more information on Hebet's research, go to http://go.unl.edu/hebets.

Sunday with a Scientist is a series of presentations that highlight the work UNL scientists, while educating children and families. Presenters share scientific information in a fun, informal way through demonstrations, activities, or by conducting science on site.

For more information, go to http://www.museum.unl.edu.