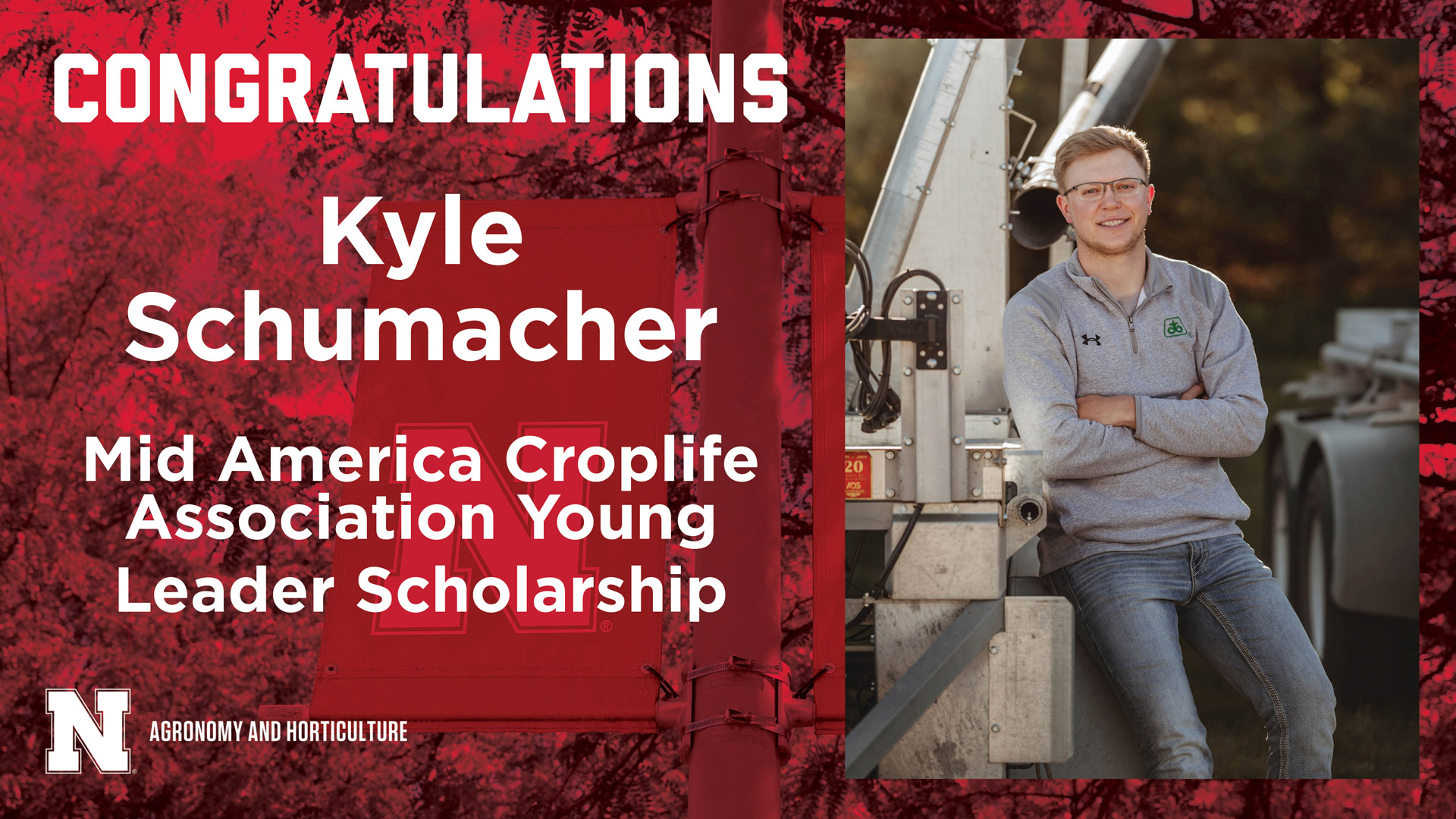 Kyle Schumacher, a sophomore agronomy major, was named a recipient of the 2021 Mid America Croplife Association Young Leader Scholarship.

Recipients must be a sophomore or junior with a preferred educational focus on agriculture, have a GPA of 3.0 or higher and have secured a 2021 summer internship within agriculture, preferably within the crop protection industry.

"Agriculture has impacted me all of my life and that is something I take pride in," Schumacher said.

Raised on the family farm in northeast Nebraska near Elgin, Schumacher's passion for agriculture led him to major in agronomy.

"I chose to attend the University of Nebraska–Lincoln due to the well-respected agronomy program UNL has. It has always been a dream of mine to be a Husker," Schumacher said.

Currently an intern at the Pioneer Seed Dealership in Elgin, Schumacher is learning the ins and outs of seed sales as well as gaining experience treating soybeans and scouting fields. He is also involved with the installation and management of over 50 moisture probes.

"I am very honored to be chosen as a recipient of the MACA Young Leader Scholarship Program," Schumacher said. "I look forward to experiencing all this program has to offer and am excited for the connections I will make!"

He is an active member in the Agronomy Club, Commodity Marketing Club and and several intramural sports teams.

Schumacher's future plans after graduation include returning to Elgin to eventually become a salesman for the Pioneer Seed Dealership.

The MACA Young Leader Scholarship Program is designed to expose future agriculturalists to the crop protection industry and future career opportunities. In addition to a monetary award, recipients benefit from exposure and networking with MACA members for potential job opportunities.
More details at: https://go.unl.edu/maca-scholarship