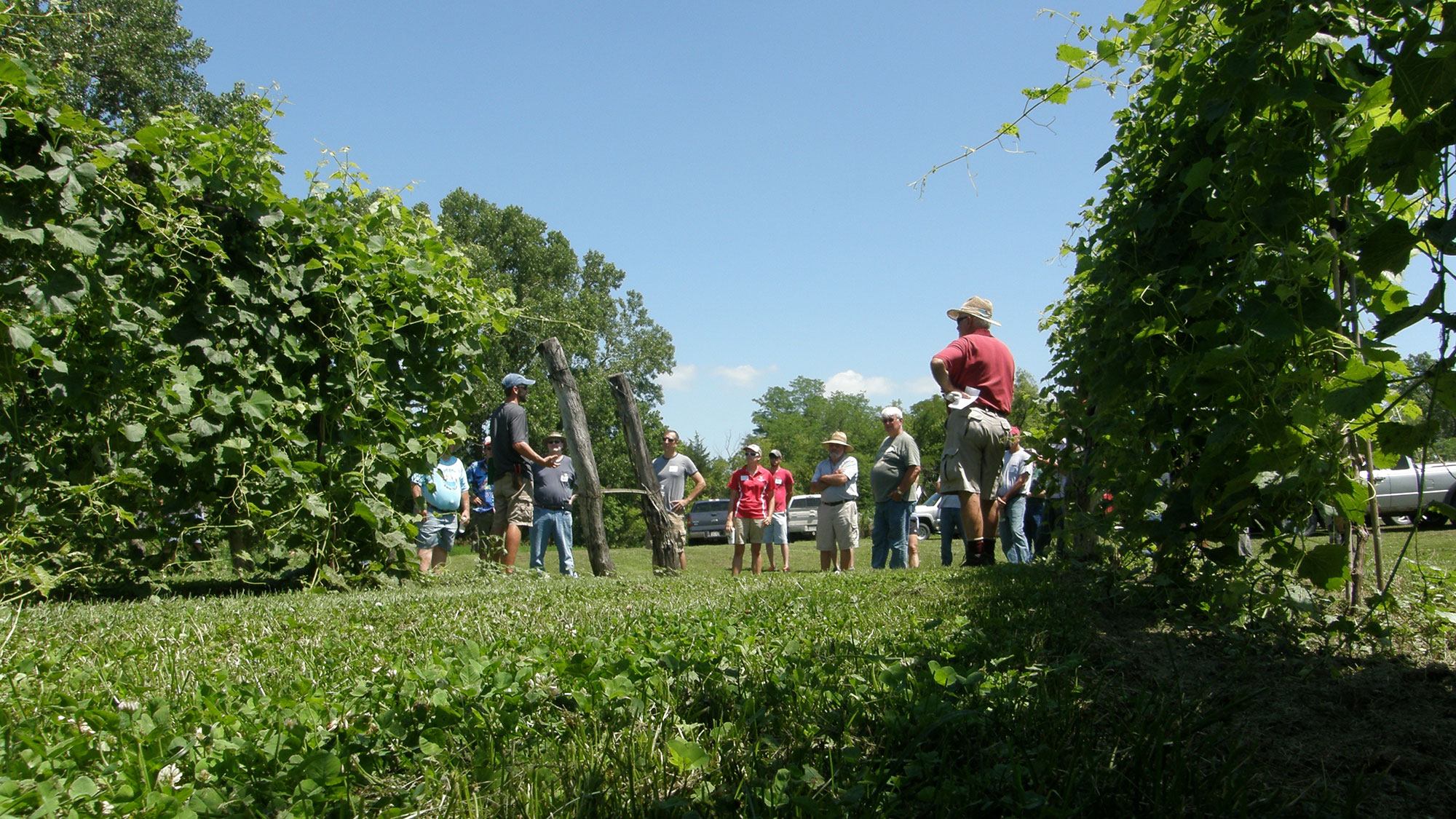 The University of Nebraska Viticulture Program will host a field day July 19 at Homestead Prairie Vineyards near Crete, Nebraska.

Registration and social time will begin at 9 a.m. with the program starting at 9:30 a.m. Topics will include evaluating fruit set, cluster condition, foliage health, vine balance and more. There will be an opportunity over the lunch break to interact with the hosts and other attendees to share experiences and insights about the Nebraska wine and grape growers industry. Click here for information about the field day.

Registration is $20 for the first attendee from a family or enterprise and $10 for each additional participant. Lunch and handouts are included in the registration fee. The cost for participants that have not pre-registered is $25. Attendees can pay at the vineyard, but please pre-register for proper lunch count.

Register by email to pread@unl.edu or sgamet@unl.edu, or by calling 402-416-9763.
More details at: https://viticulture.unl.edu