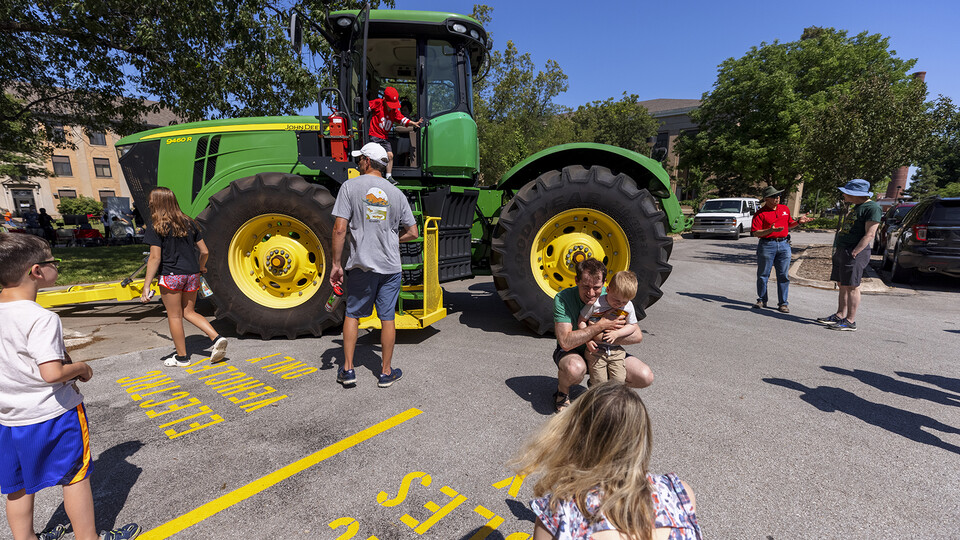 The Institute of Agriculture and Natural Resources at the University of Nebraska–Lincoln is set to host the second East Campus Discovery Days and Farmer's Market, from 10 a.m. to 2 p.m. on July 10. It will also be held Aug. 14.

The event is more than a farmer's market. It will offer hands-on, science-focused experiences from various Nebraska departments, as well as a vendor fair, live music and food trucks. Campus visitors will also have the opportunity to tour the Backyard Farmer Garden; arboretum; newly renovated Dairy Store and Dinsdale Family Learning Commons; and Nebraska Hall of Agricultural Achievement interactive digital kiosk.

Backyard Farmer panelists and volunteers will answer gardening questions located at the Backyard Farmer Garden.

The Department of Agronomy and Horticulture has several activity stations planned for youth at its booth, including Plant Your Vegetables/Fruit, Pesticide Education and Color our Soil.

At Plant Your Vegetables/Fruit, agronomy and horticulture students will split open fresh peppers and tomatoes for participating youth to observe and learn about seeds, characteristics of a plant and plant succession. Participants will plant seeds in a cup of soil to take home to grow in their own garden. They will also be given growing and harvesting tips for their plant.

At the Pesticide Education station, Jennifer Weisbrod, assistant extension educator, will give out Mr. Yuk stickers and participating youth will get to match pesticide term definitions and identify the pest in a pesticide game. A new transfer activity will teach adult and childhood learners about properly handling bottles of chemical. The activity will use a glow powder that can only be seen under UV light.

At Color our Soil, Professor Martha Mamo, Head of the Department of Agronomy and Horticulture, will guide participants through a soils station where it's all about color and feature a coloring activity with soil crayons and a make-a-mini-profile activity.

The East Campus Discovery Days and Farmer's Market is supported by the university. For more information on the market, including a full list of vendors, click here. For additional information, contact Brophy at jbrophy3@unl.edu or Kirstin Taylor at ktaylor21@unl.edu.

Nebraska Today and the Department of Agronomy and Horticulture contributed to this report.
More details at: https://go.unl.edu/qvs8